ICPLUS
60cm Mesh Sat. Dish with Quad LNB/T for Sky & Free to Air
DB60L4T
€94.99
Regular price
Sale price
Standard Shipping €6.99
Nationwide Delivery Available
This Product Is Only Available For Delivery
Or Buy Now Pay Later
- Spread the cost of your purchase
Product Description
Providing you with Sky TV, Freesat and Free to Air applications, this satellite dish is the most widely used satellite dish in Ireland. This Satellite Dish comes with a  Quad LNB with terrestrial input which can be used in conjunction with a terrestrial aerial to feed up to four combo set top boxes on a single cable. 
The superior construction allows you to withstand harsh weather conditions while delivering a powerful signal strength.
Features:
Superior Manufacture & Design
  

This satellite dish & Twin LNB are both designed with approved and certified materials to provide you with the most
powerful signal strength. 
Outstanding Performance & Signal Gain
  

This satellite dish is a Zone 2 - giving it a higher signal gain than zone 1 which allows for a better reception and 
exceptional performance.  
  

Built and designed to withstand the harsh Irish weather, this satellite dish ensures a clear signal reception even
during harsh weather environments. 
  

You can arrange up to 2 standard or a single Sky+ boxes from a dish which allows you to cut costs and unnecessary time.
This means up to 2 rooms can be fed from the Twin LNB.
  

This satellite dish is HD ready, allowing you the freedom to enjoy crystal clear video and superior audio once assembly 
is complete. 
Assembly Instructions Included
  

While installation of this satellite dish is not extremely demanding, it does take confidence. Instructions on installation
are included with this purchase.  
Quad LNB
Input Frequency    

 

                     10.7 ~ 12.75 GHz 
                                                                 high band: 11.7~12.75GHz

Output frequency                      low band: 950~1950MHz 
     Output 1, 2, 3, 4
hig
h band: 1100~2150MHz
Output 1,2,3,4 VSWR                Ratio 2.0:1 (typ.), 2.5:1 (max.)
     (950 - 2150 MHz)
L.O. Frequencies                       low band 9.75GHz (typ.)
                                                               high band 10.6GHz (typ.)
L.O. Stability                               0.5 ~1.0 MHz @ 25ºC
                                                                1.0 ~2.0 MHz @ -40ºC ~ 70ºC
L.O. Phase Noise                       

-65dBc/Hz @ 1kHz (typ.)
                                                                -95dBc/Hz @ 100kHz (typ.)
LNB Gain                                     LNB Gain 25dB @ -40ºC ~ 70ºC
Ku LNBF Conversion Gain      55~67dB @ -40ºC~70ºC
Gain Flatness Over Full Band 

4dB P-P (max.)
Gain Flatness @ 26MHz           ±0.5dB P-P (typ.)
                                  @ 300MHz        ±2dB P-P (typ.)
Noise Figure                               0.3dB (typ.), 1.0dB (max.) 
Cross Polar Isolation                 

18 dB (min.)
Image Rejection                        

40 dB (min)
Current Consumption              

200mA (typ.), 240mA (max.)
Operating Voltage &               

 

Vertical 11.5~14 DC
     Band Switching                         Horizontal 16~20VDC

                                                           High-Band 18~26KHz
Operating Temp.                       -40ºC ~ +60ºC
RED Compliance                       EN 303 372-1
Terrestrial
Frequency Range                     40 ~ 790 MHz
Insertion Loss                          

 

 

8 ~1dB, 9dB (typ.)



Weatherproof: Yes
Surface: Mesh
Shape: Oval
Indoor/Outdoor: Outdoor
Included Brackets: Satellite Bracket, Elevation Bracket, LNB Feed Arm, L Tube, Wall Adapter and Fixing Kit
Retailer Information:
This product is sold in single boxes and is suitable for retail, the product has the following EAN bar code: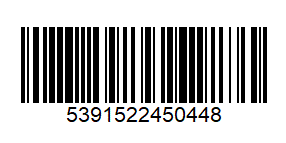 Dimensions & Weight of Singular Satellite Dish Box
Width: 30inches (76.2cm)
Height: 25inches (63.5cm)

Depth: 4inches (10.16cm)

Weight: 5KG

Delivery & Returns
Standard Shipping €6.99
Nationwide Delivery Available
This Product Is Only Available For Delivery
We Deliver Anywhere in Ireland
Get this Delivered for €6.99
Delivery Times
Small items are typically delivered within 1-2 Days
We also ship regular size items to most EU Countries - Rate is calculated at checkout
Returns
Not Happy with your purchase? No problem - we will give you a full refund as long as the product is unused and if it is a security sealed box is unopened.
Some items for Hygiene reasons we are unable to offer or exchange our Returns Information is available here.
Just fill out our returns form here or email returns@keanscm.ie.
You can drop off items to our store or send it back to us with your preferred courier.