Russell Hobbs Legacy 1.7l Quiet Boil Kettle | Red
21885
Product Description
Description
Legacy Quiet Boil Red Kettle
---
The Legacy Red Kettle embraces latest technology and statement design into one. With a quiet boil feature you will barely notice that the kettle is on, allowing the conversation to continue until the round is ready to be poured. The Legacy Red Kettle acknowledges our history and is designed with compliments to the UK's first automatic kettle while making the most of modern technologies in functionality. So add a splash of colour to your kitchen counter and invite your family and friends round for a much needed get together!
---
Quiet Boil
The Legacy Collection Kettle has quiet boil technology, which makes it up to 70% quieter than your average kettle*. So don't miss out on any of the conversation and create a great pot of tea for the whole family with the Legacy Red Kettle.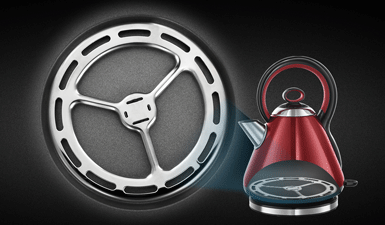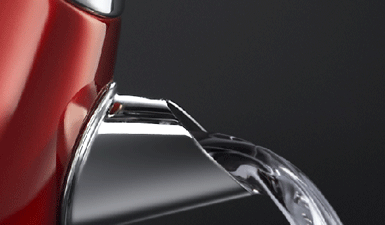 Perfect Pour
Bring efficiency to your lifestyle as the Legacy Red Kettle also features a perfect pour spout meaning that there is always a streamlined flow from the kettle to your cup.
• 1.7 litre red stainless-steel kettle with Russell Hobbs embossed logo
• Quiet boil technology, up to 70% quieter*
• Rapid boil zones with one, two or three cup options
• Boils one cup in 55 seconds**
• Saves up to 66% energy***
• Perfect pour spout
• 360ᵒ base with cord storage
• Concealed heating element
• Removable, washable anti-scale filter
• Boil dry protection
• Water level gauge 
• Auto switch off
• 2400W

***Save Up to 66% Energy

**Up to 70% Quieter

60 Years

*Quiet Boil

Boils 1 Cup in 55 Seconds
*When tested against other Russell Hobbs kettles without Quiet Boil technology **One cup is equal to 235ml of water ***When boiling 1 cup as opposed to 1 litre of water